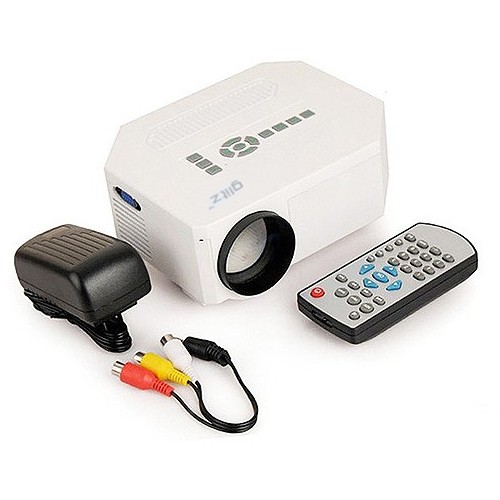 Deskripsi
LCD Proyector Glitz UC30 ini memiliki ukuran yang kecil dan simple, sehingga mudah dibawa
Terdapat slot memory card yang dapat di input langsung untuk menonton video yang ada di memory card.
Fitur:
Resolusi 1440 x 900 , dan Suport Tingkat cerahan 150 Lumens
Port USB, bisa menjadi card reader, mendukung USB eksternal flash drive
Port slot kartu SD, mendukung kartu SC / MMC hingga 8GB
Presentasi dari komputer, USB flash drive atau kartu memori dengan mudah dan nyaman
Cocok digunakan untuk home theater, konferensi bisnis, pelatihan sekolah, dan kegiatan lain
Spesifikasi:
Brightness :150 Lumens
Imaging system : LCD
Contrast : 500:1
Resolution : 1440 x 900
Color : 16.7K
Light source : LED
Light life time : 20,000hours
Dimensi : 17 x 14 x 8 cm
Glitz LED Projector UC30 Interface function:
– USB/SD/AV/HDMI/VGA/The tripod mounting hole
– Charging power supply after treasure
– Language Menu : 23 Types of different Languages.
– The power supply : 12V–2.5A/External adapter
Glitz LED Projector UC30 Special Function:
– Trapezoidal correction
– Short focal optical lens
– USB computer power supply
– Charging power supply interface
– HDMI support MHL
Isi paket penjualan:
– 1 Projector
– 1 Remote control
– 1 AV Cable
Penampakan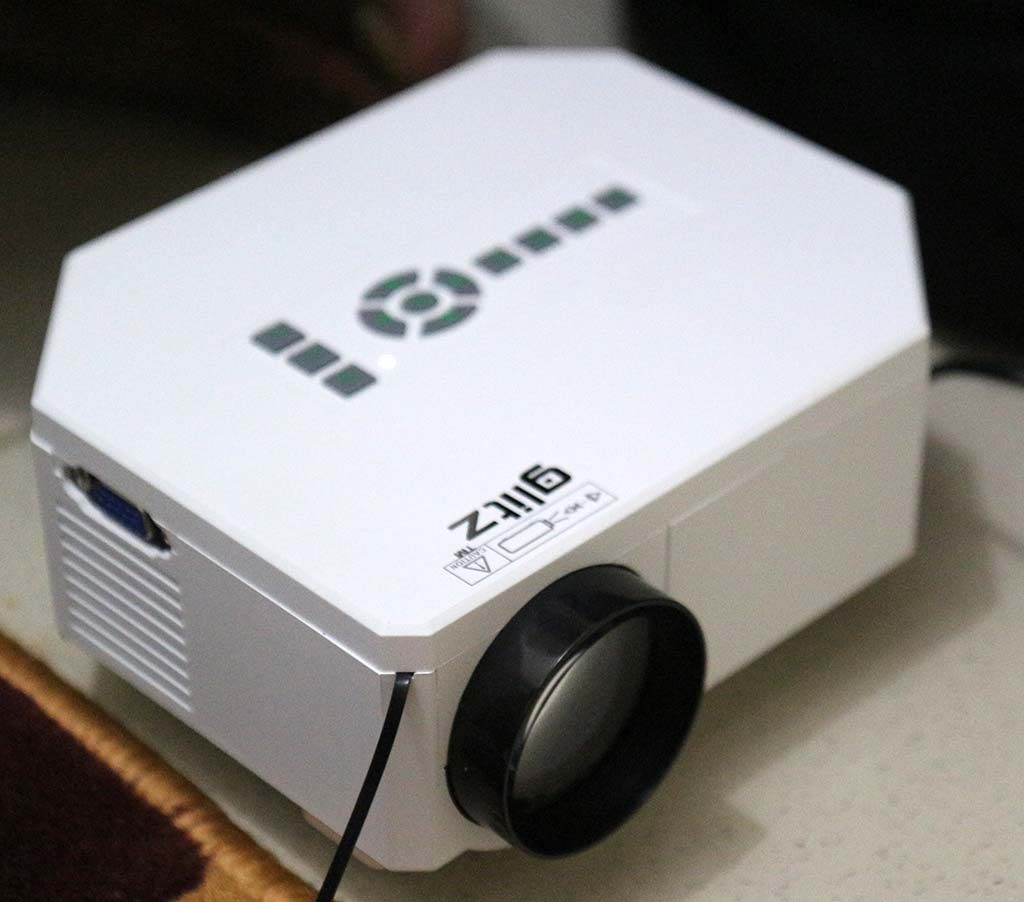 LCD proyektor ini berkekuatan kecil. Power supply disertakan terpisah, tidak menyatu dengan LCD proyektornya. Beda dengan proyektor berkekuatan besar yang rata-rata power supplynya jadi satu.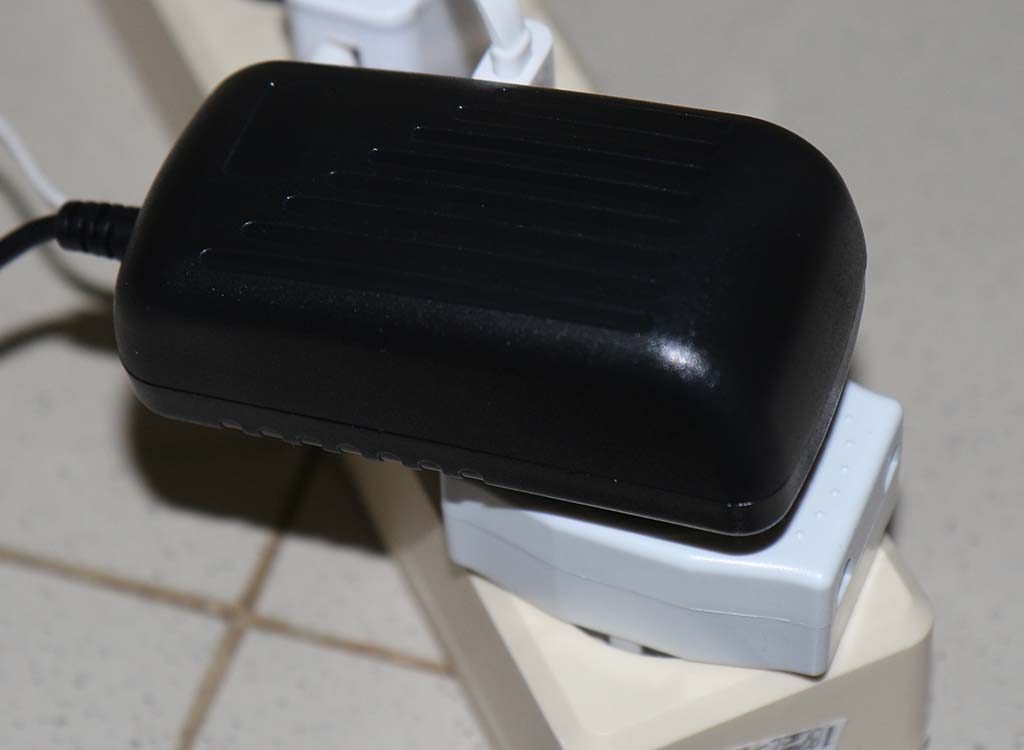 Proyektor ini dilengkapi juga dengan remote control.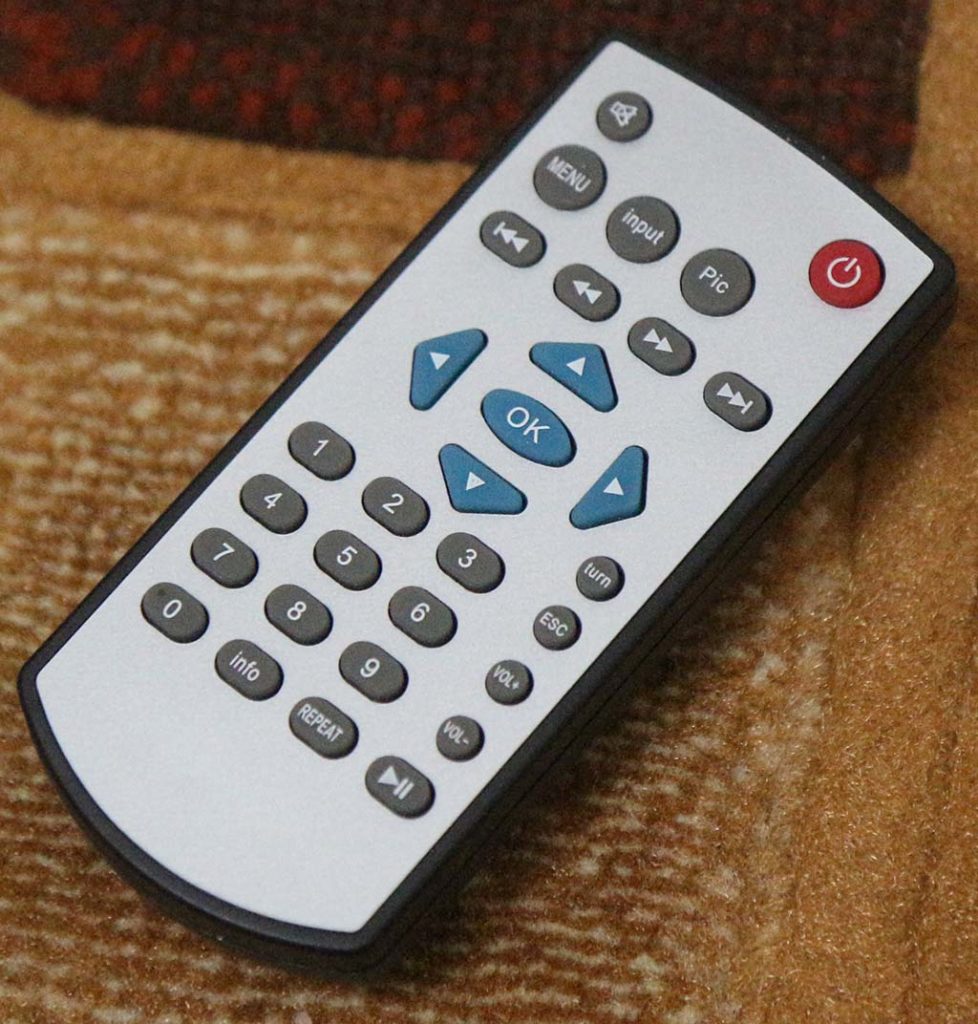 Box
Kotaknya sederhana, cenderung kurang bagus karena menggunakan kombinasi warna yang ngejreng tapi susah dibaca.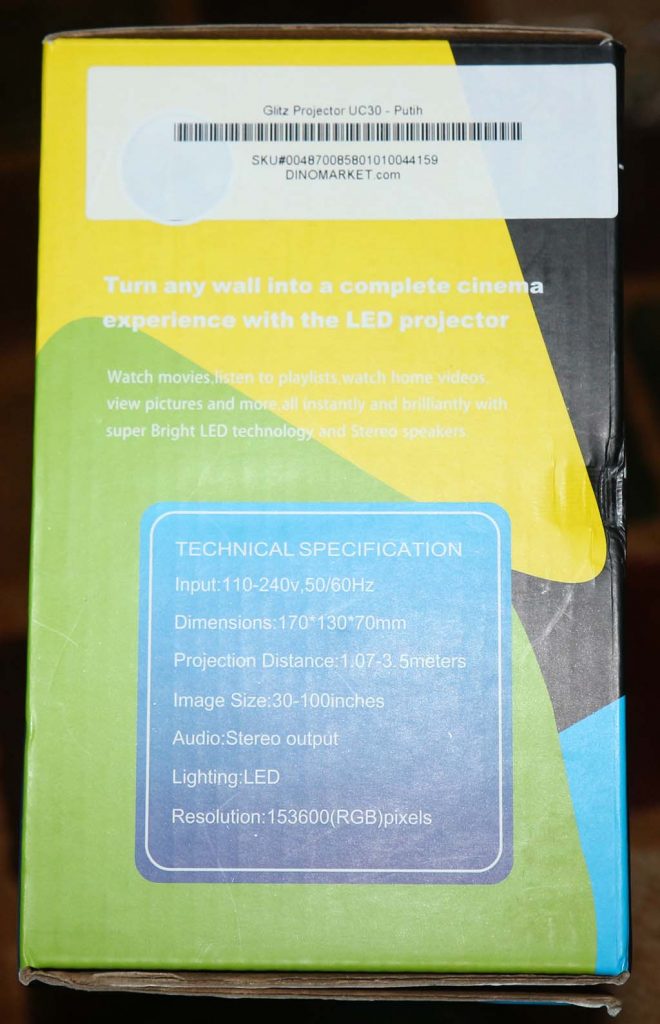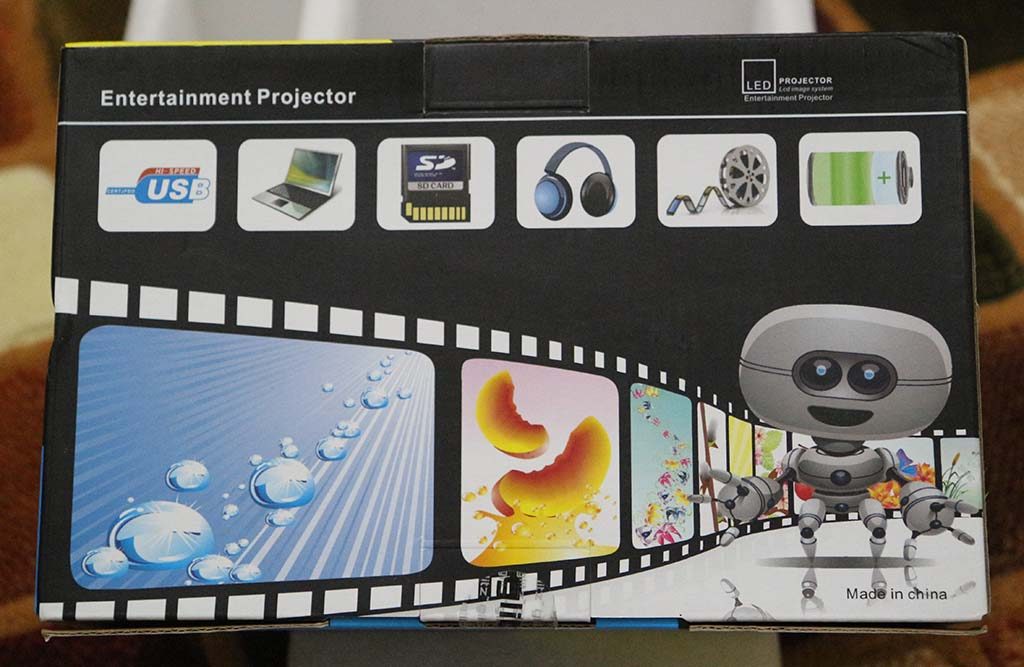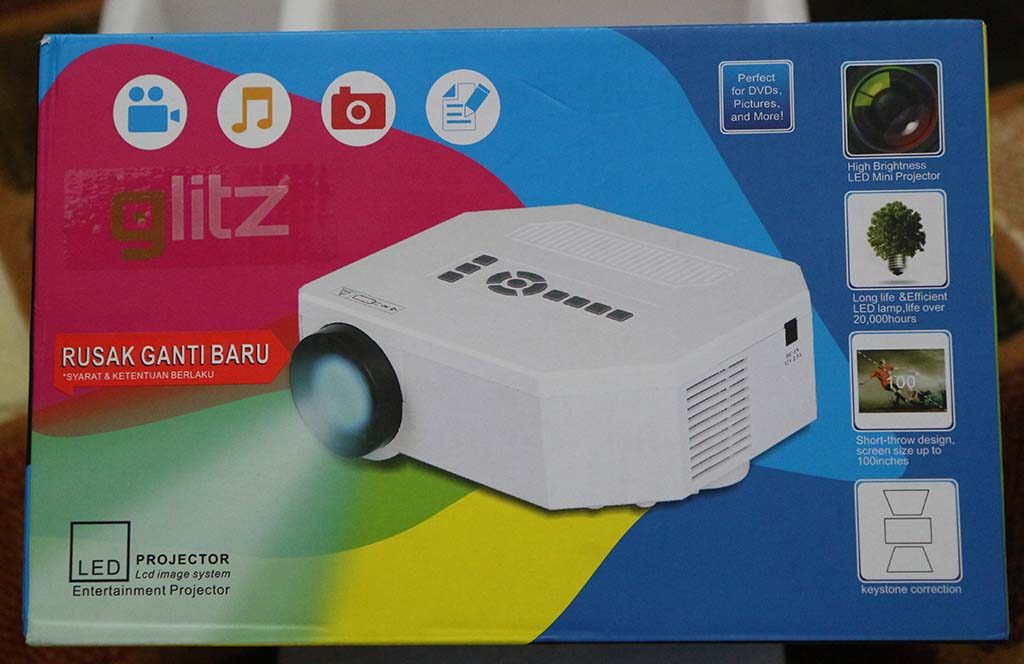 Huruf putih dengan background kuning, suatu kombinasi warna yang sangat sulit dibaca.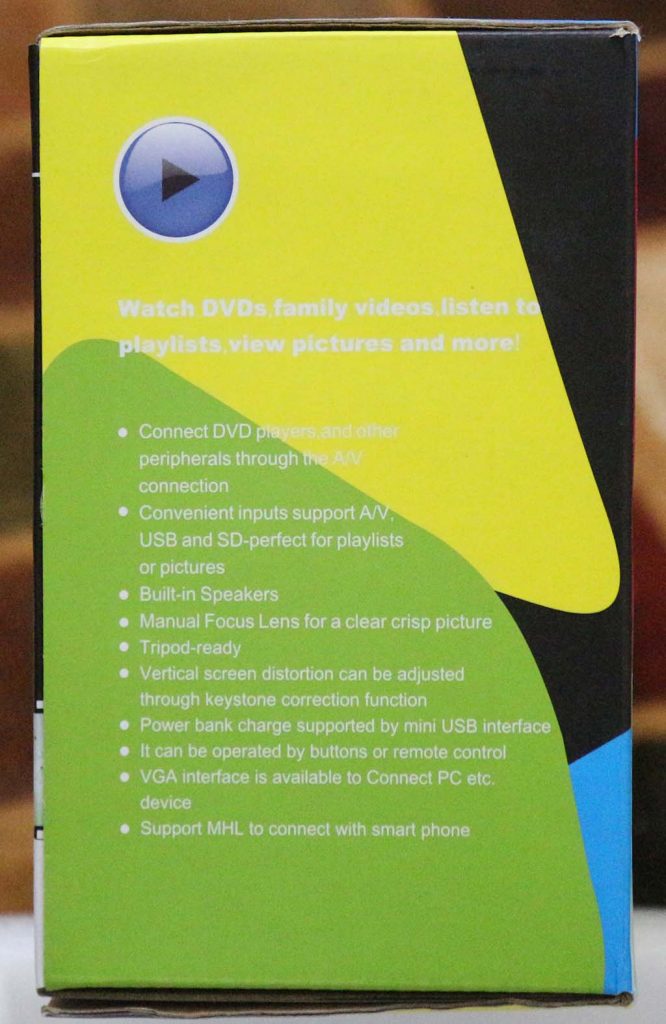 Manual
Manualnya cukup lengkap dan mudah dipahami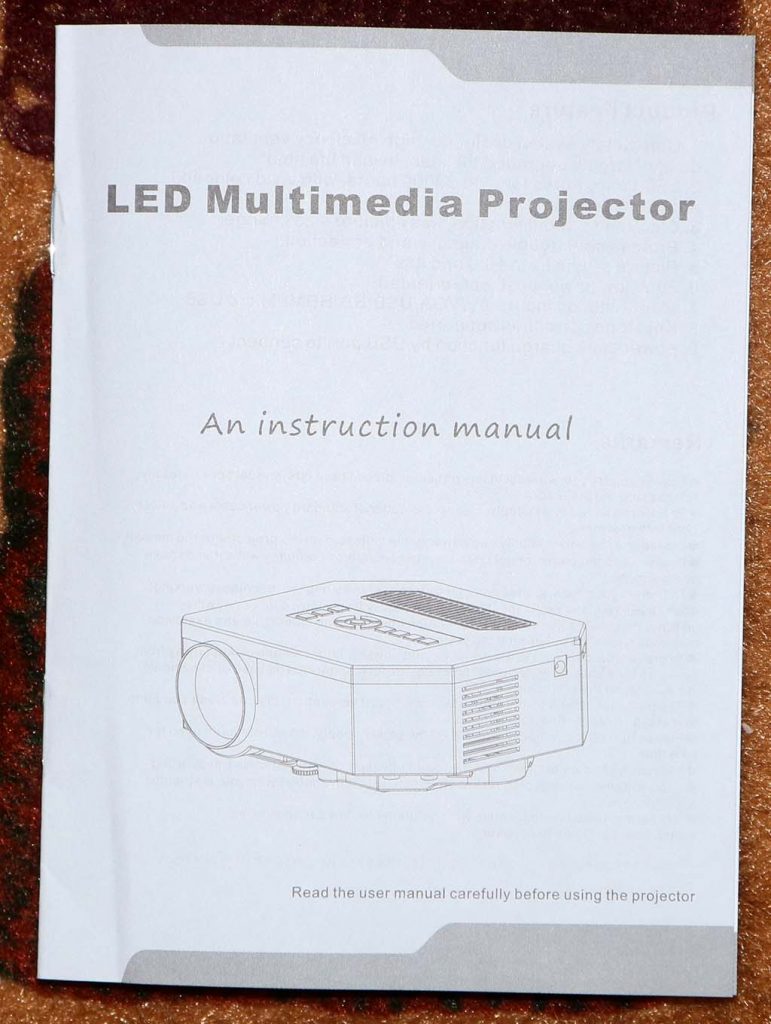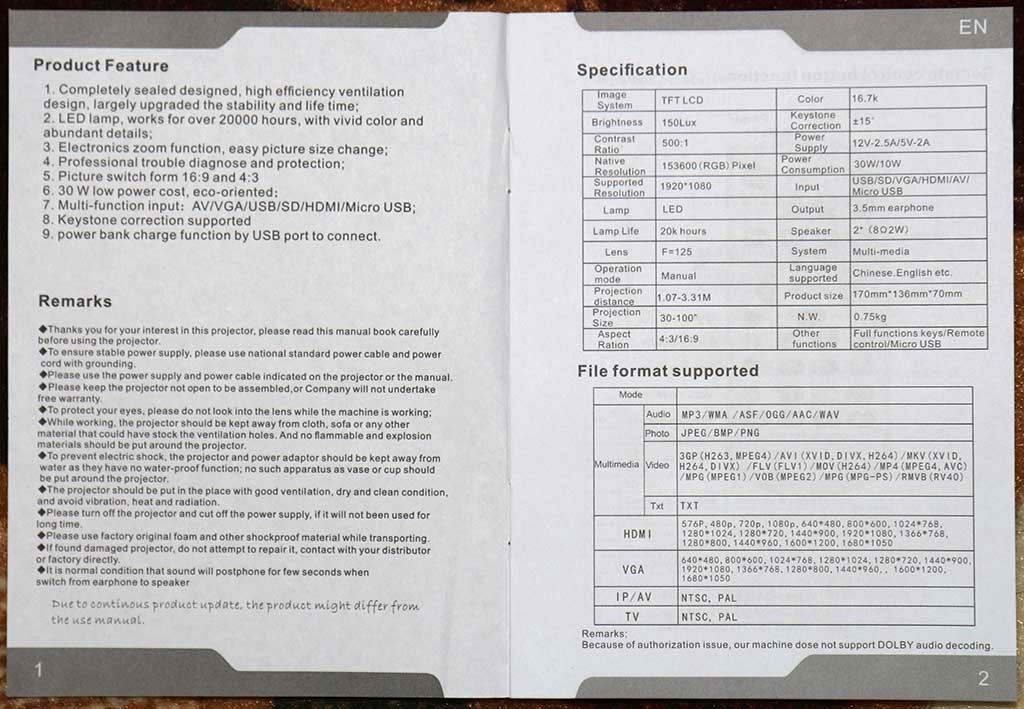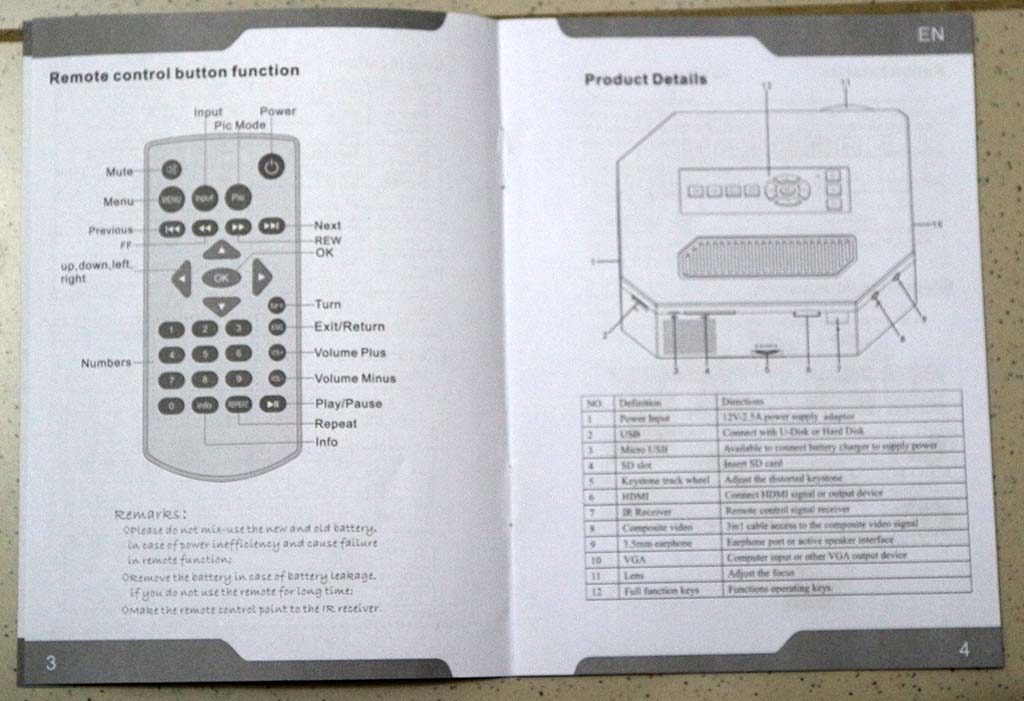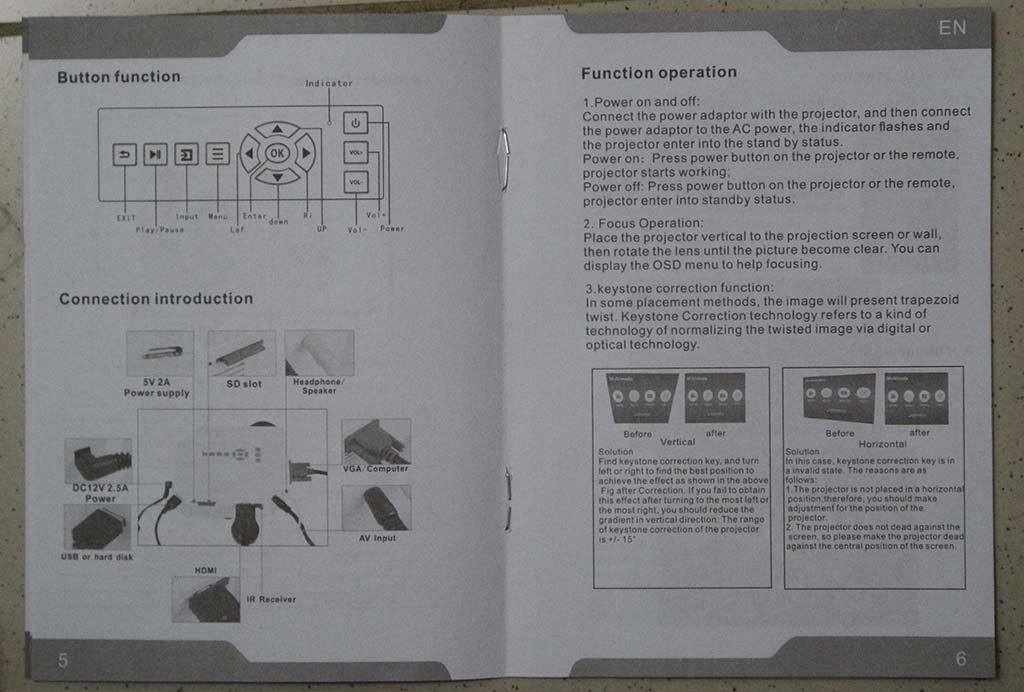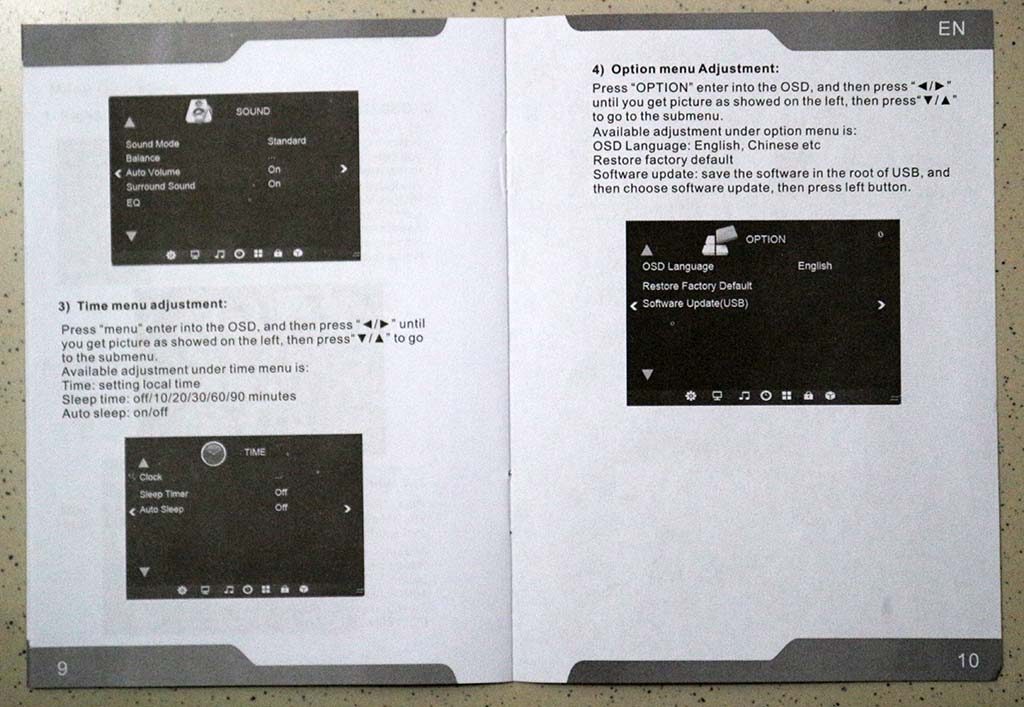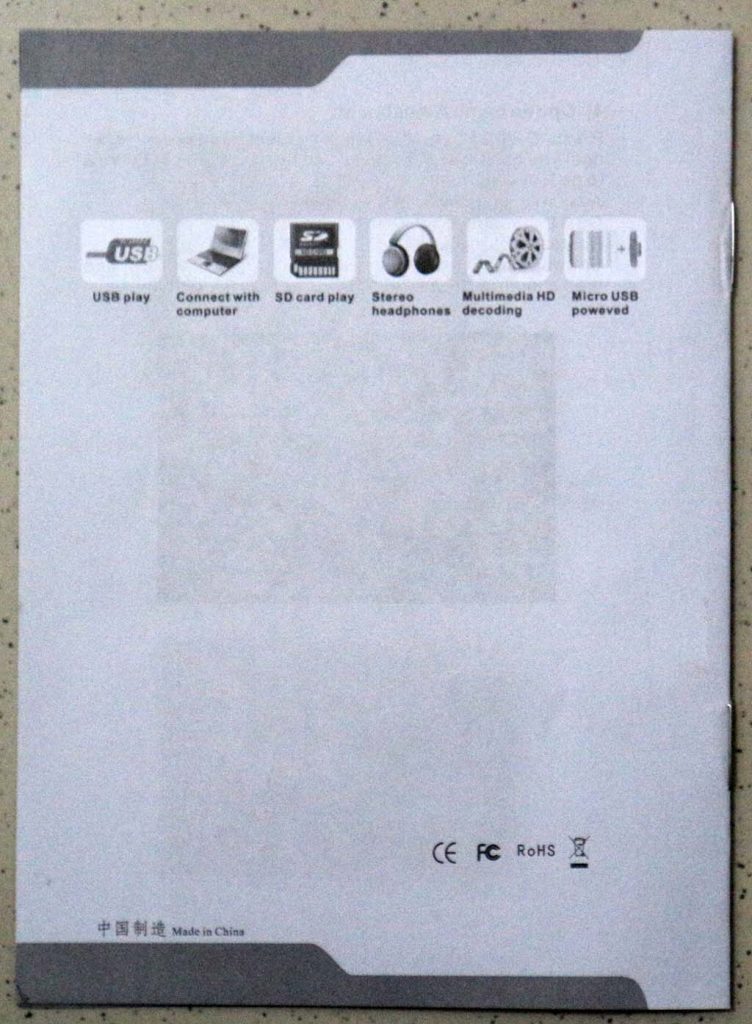 Review
LCD proyektor ini berhasil dicoba dihubungkan dengan kabel HDMI
Daya relatif rendah (150 Lumen), sehingga mesti dipakai di ruangan yang gelap