Rumpon di laut berfungsi untuk tempat bersarang hewan laut. Beberapa barang yang dipakai sebagai rumpon: kereta, kapal induk. Jarang-jarang ada pesawat terbang dijadikan sebagai rumpon.
Pesawat TU-154 LZ BTJ
BTJ adalah singkatan dari Balkan Todor Jivkov.
Todor Jivkov adalah perdana menteri Bulgaria dari 1954 sampai 1989
Lokasi : Black Sea waters near the city of Varna, some 450 km (280 miles) northeast of Sofia May 25, 2011.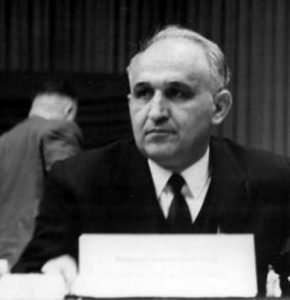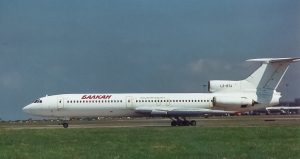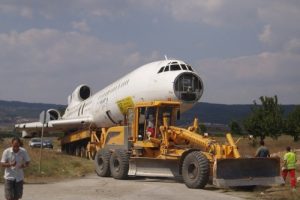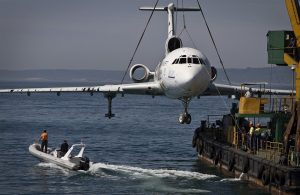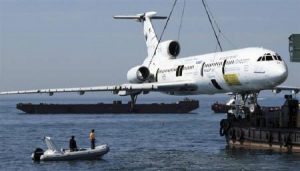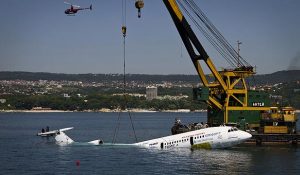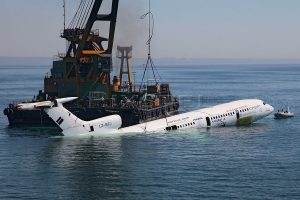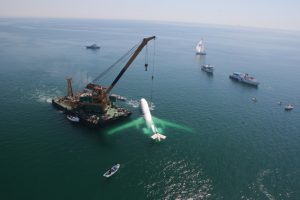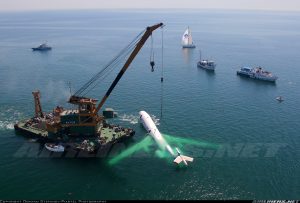 Pesawat itu sekarang menjadi obyek penyelaman yang menarik, seperti diuraikan di http://vodasport.com/?page_id=58
Referensi:
Wikipedia: Tupolev TU 154
http://www.novinite.com/view_news.php?id=107449