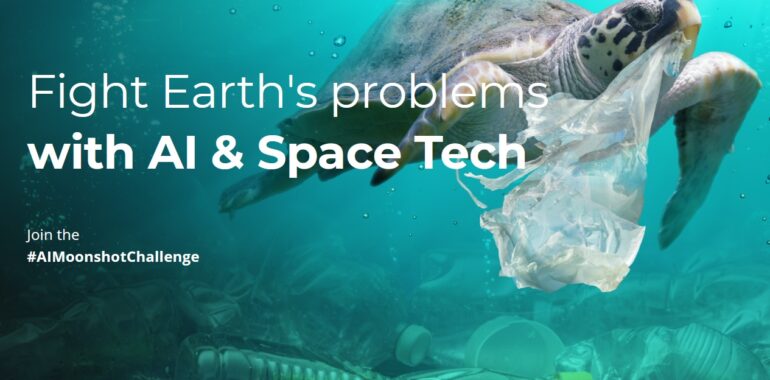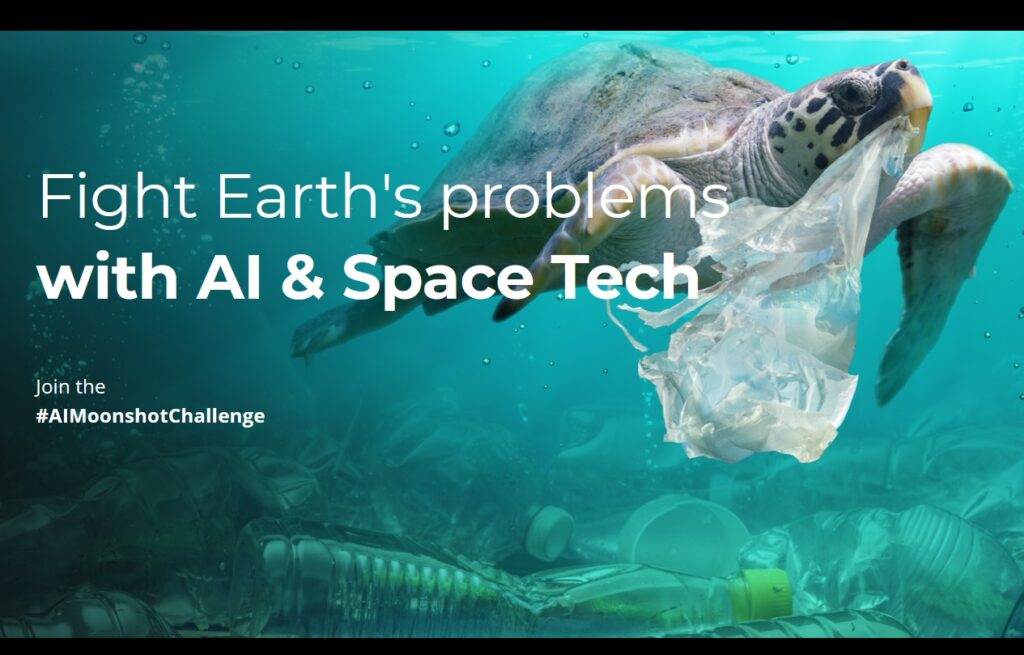 URL: Fight Earth's problems with AI & Space Tech
COVID-19 ANNOUNCEMENT
The AI Moonshot Challenge is based on ambition and curiosity, aiming to leverage the unique capabilities of the AI community using satellite data to accelerate innovation in crucial areas for the future of our planet – starting with marine litter pollution.

We believe that now – more than ever – is the time to face global challenges and to develop answers that will benefit us all in the future. The challenges that we are facing right now validate and strengthen even more our commitment to this project and we're redefining our strategy to take into account the restrictions imposed by the worldwide COVID-19 pandemic.

The safety and health of our collaborators and participants are above everything else.
We will keep you informed of any developments.

Expect to hear from the AI Moonshot Team soon.
THE CHALLENGE
The global competition to detect, locate and monitor maritime waste on a planetary scale.
Fifty years after landing on the moon, we're calling a new challenge — this time back home. Our oceans are drowning in waste.

Marine Litter Pollution is an urgent problem we are far from solving and only starting to understand. More than 8 million tons of plastic end up in the ocean every year and most of it is unaccounted for.

At the same time, massive amounts of satellite data are being generated worldwide providing opportunities to improve health, economy and environment when leveraged with powerful tools such as Artificial Inteligence.